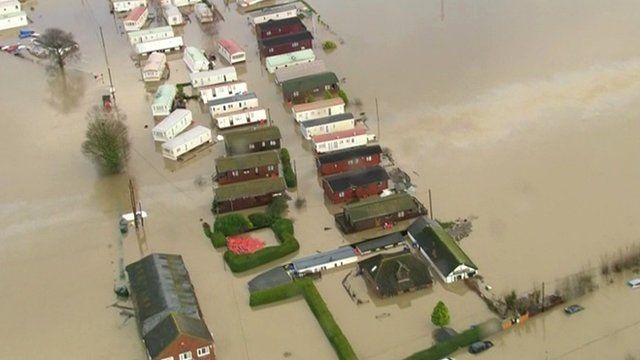 Video
More storms ahead as thousands still without power
More gales and heavy rain are set to hit the UK, as the Environment Agency warns of further significant disruption from floods in southern England.
Many rivers remain swollen after storm damage caused power cuts and travel delays.
More than 50 flood warnings are in place for England and Wales. About 1,000 homes in south-east and south-west England have been flooded.
Andy Moore reports.
Go to next video: 'Two firemen carried me out'