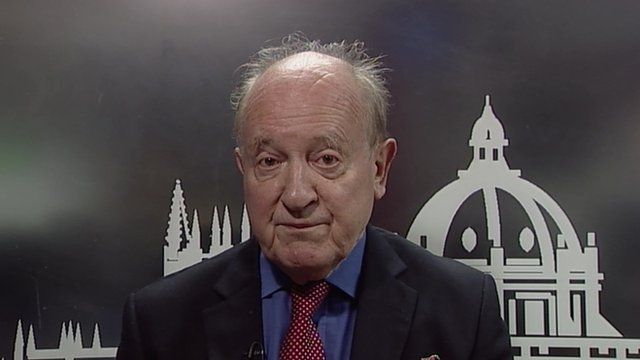 Video
Lockerbie: 'I don't think the truth will ever be found'
It is 25 years since a Boeing 747 exploded above the town of Lockerbie bombing leaving 270 people dead.
The bombing remains the deadliest act of terrorism ever committed in the UK, and until the attacks of 9/11 it was also responsible for the biggest single loss of American lives in such an attack.
Oliver Miles, a former British ambassador to Libya, told BBC Breakfast the truth behind the bombing might never be known but "if there was a Libyan mastermind, it was Gaddafi".
"It was such a shocking and enormous atrocity that clearly nobody was going to rest until the truth was found," he said.
"I don't think the truth possibly ever will be found so perhaps we will be talking about this for years to come."
Go to next video: Memorial services for Lockerbie