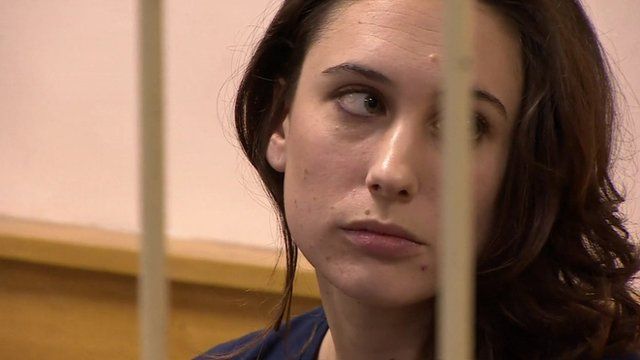 Video
Father 'delighted' as British Greenpeace woman bailed
A British woman has been granted bail by a Russian court after being detained on a Greenpeace ship in the Arctic.
Alex Harris is expected to be freed from custody in the northern city of St Petersburg once bail is paid.
Ms Harris, 27, who acted as communications officer on the ship, is originally from Devon.
Her father, Cliff Harris said he was "delighted" at the news, although he said it was still unclear what conditions would be attached to bail.
Go to next video: Bail for journalist on Greenpeace ship