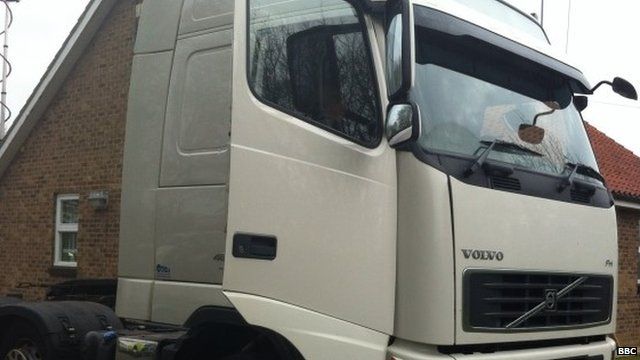 Video
Twitter handles' trucker radio origins
The 1970s hit song 'Convoy' helped fuel the popularity of Citizen Band (CB) radio, with truckers talking to each other over the airwaves and sometimes forming a convoy using their call signs.
Geraint Lloyd, now a presenter on Radio Cymru, was an avid user in the 1980s and spent hours every night sitting on top of a hill trying to find someone to talk to.
Speaking to the Today programme, he said: "In those days there was no mobile phones, no internet and no text messaging. Suddenly you had this little magic box that you could stick in your car, you were 17 or 18, just passed your driving test. And you could talk to people anywhere in the world.
"Because it was sort of illegal, and the mystery of it all, you had handles... I understand this term is used on twitter now.
"You had to pick your handle very carefully. I was called Goldfinger as I had a gold Escort at the time and I think the film had just been on the telly. We had excellent names."
First broadcast on BBC Radio 4's Today programme on Friday 8 November 2013.
08 Nov 2013

From the section

UK