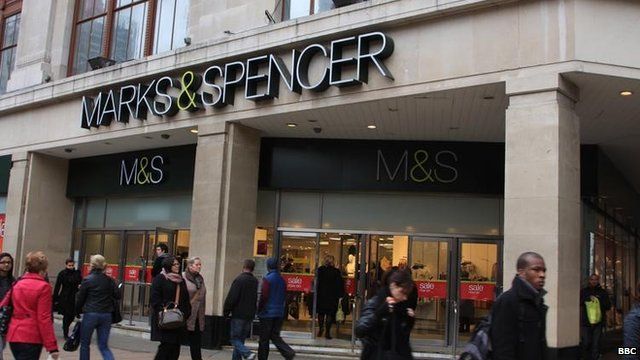 Video
M&S boss: We are 'gradually' improving
Marks & Spencer is pleading for more time to turn around its struggling clothing business as as figures are revealed showing a fall in non-food items. in the first half of the year.
Like-for-like sales in non-food items were down 1.5% compared with the same period last year, despite the launch of its autumn/winter ranges in September, heaping more pressure on chief executive Marc Bolland.
The former Morrison's boss has invested heavily in advertising campaigns, featuring stars including Dame Helen Mirren and Helena Bonham-Carter to revive clothing sales.
Speaking to the Today programme, Mr Bolland said: "What we have seen is that the clothing re-launch that we did in September has been positively received.
"What you see in these numbers that are gradually improving, and we see gradual improvement from the quarter one to the quarter two, is that we expect that improvement to go on, step by step," he added.
First broadcast on BBC Radio 4's Today programme on Tuesday 5 November 2013.