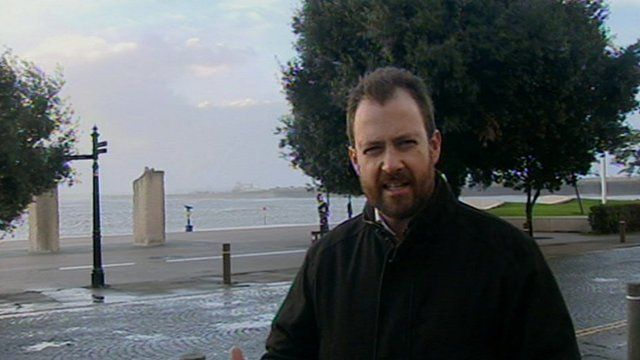 Video
Storms intensify across south west England
After a night of heavy wind and rain, storms have continued to intensify in Dover.
The port is set to close with a reduced service currently operating, while ferries have remained in the harbour.
Meanwhile, the search for a teenage boy swept out to sea in Newhaven has been called off.
Kent is feeling the effects of reduced and cancelled train services, while bridges are closed due to high wind speeds.
Peter Whittlesea reports from Dover.
Go to next video: Four die as storm hits southern UK