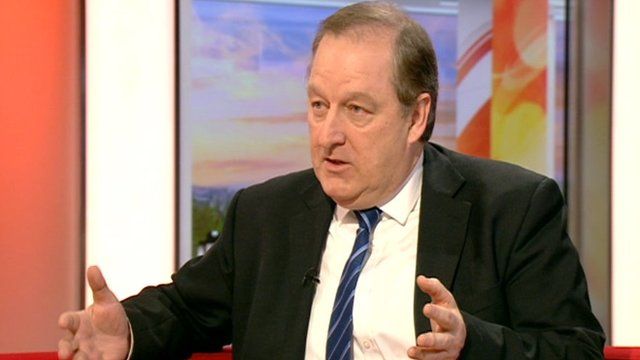 Video
Rural fuel discount: 'Scheme could not be policed'
Ministers are putting forward plans to offer a discounted fuel scheme in seven towns in remote rural areas in Scotland, North Yorkshire and Devon.
The government has applied to the European Commission to vary the duty rates in ten towns across Britain.
Discounts have never been permitted on the mainland before, although they are already in place for the Scottish islands, Isles of Scilly and other island communities in Europe.
Howard Cox from campaign group Fair Fuel UK said the scheme would be unworkable: "We're calling for a fuel duty cut for everyone not just those in rural areas."
Go to next video: British Gas to put prices up by 9.2%