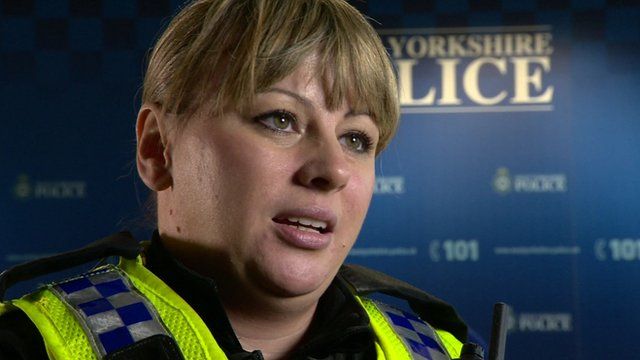 Video
'Amanda Hutton had flies coming off her clothes'
Jodie Dunsmore had been a police community support officer for just two days when she was called to Amanda Hutton's Bradford house to deal with a complaint about soiled nappies being thrown in a neighbour's garden.
After receiving no reply when knocking at the door several times, she became suspicious when she noticed large quantities of flies on the window ledge and a vile smell coming through the letter box.
Hutton, was later arrested after the body of her four-year-old son was found starved to death in a cot, where he had been left for two years.
The 43-year-old was convicted of manslaughter by gross negligence at Bradford Crown Court.
Go to next video: Neglected boy case 'heartbreaking'