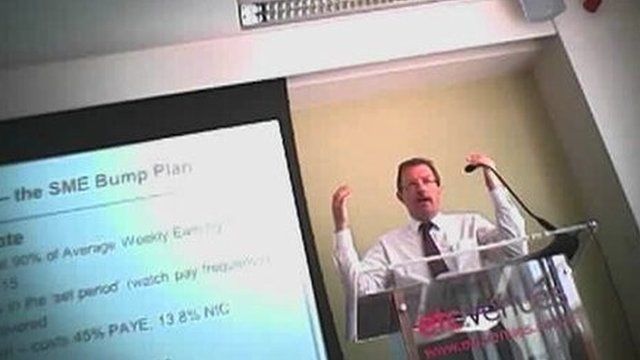 Video
HMRC's David Heaton quits after offering tax avoidance tips
A government tax adviser who was secretly filmed offering tips on how to keep money "out of the chancellor's grubby mits" has resigned.
David Heaton, who went on to advise HM Revenue and Customs on tax avoidance, was filmed at a London conference in a probe by BBC Panorama and Private Eye.
He initially denied doing anything wrong, but his resignation was announced on Friday.
He has said he does not advocate artificial or abusive tax arrangements.
Richard Bilton reports.
You can watch Panorama: Tax, Lies and Videotape on BBC One, Monday 16 September at 20:30 BST and then in the UK on the BBC iPlayer.