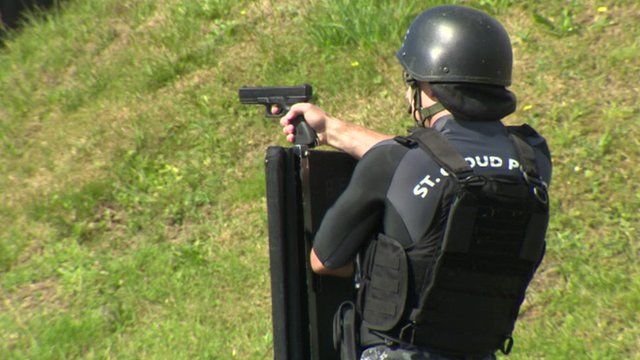 Video
Contest to find the best SWAT team in the world
Armed police officers from all over the world have been taking part in a contest to find the best specialist SWAT team.
The competition is part of the World Police and Fire Games which are being held in Northern Ireland this month.
Special Weapons And Tactics (SWAT) units are used in high risk situations and as part of the contest, teams have been using weapons and live ammunition.
BBC spoke to Martin Sayre from the US and Jari Malm from Finland.
Go to next video: World Police and Fire Games open