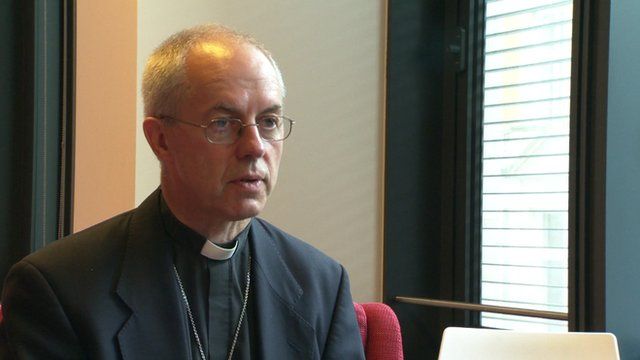 Video
Archbishop of Canterbury: Wonga row 'very embarrassing'
The Archbishop of Canterbury said he was "embarrassed" that the Church of England invested indirectly in online lender Wonga.
It comes after the Most Reverend Justin Welby told Wonga the Church would try to force it out of business by helping credit unions compete against the firm.
But the Church later said it invested in funds that provided money for Wonga.
Speaking to the BBC's Jon Ironmonger, Archbishop Welby said that he wanted the Church's investment rules to be reviewed following the row.
Go to next video: Church plan to 'compete' with Wonga