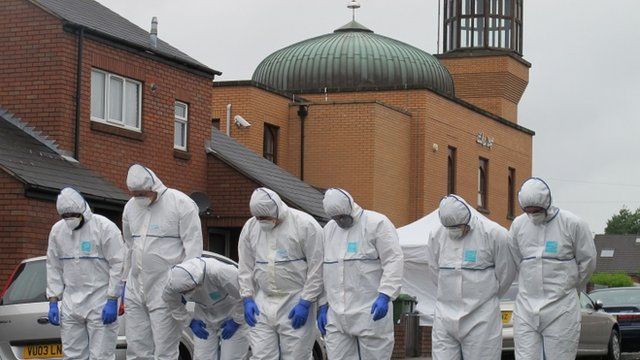 Video
Home-made explosive device found at mosque in Walsall
West Midlands Police say they are treating the discovery of a homemade bomb at a mosque in Walsall as a hate crime.
About 150 people were evacuated from homes around the mosque in Rutter Street, Walsall, after bomb disposal experts were called to the scene.
The item was found on Friday evening but police were not called until it was taken inside by a member of the public on Saturday.
Dan Johnson reports.
Go to next video: Explosive device left by mosque