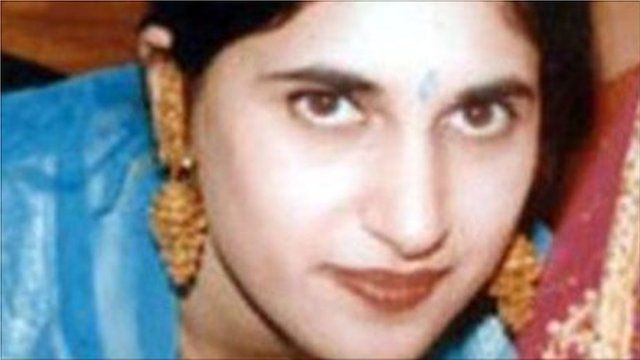 Video
Woman overheard mother-in-law plotting 'honour killing'
A woman who gave evidence during a so-called 'honour killing' trial has spoken to the BBC.
Sarbjit Kaur Athwal overheard her elderly mother-in-law, Bachan Athwal, plotting to kill her sister-in-law.
Surjit, 27, who wanted a divorce, went missing in 1998 after attending a family wedding with Bachan in India. Her body was never found.
Seven years later, Sarbjit gave a statement to the police and Bachan, 70, was eventually jailed for life for arranging the killing alongside her son Sukhdave.
Sarbjit told BBC Radio 5 live's Victoria Derbyshire: "The whole family just acted and carried on living like normal, nothing had happened. But for me, I knew I had to do something... I still thought if she could do it to her, she could do it to me."