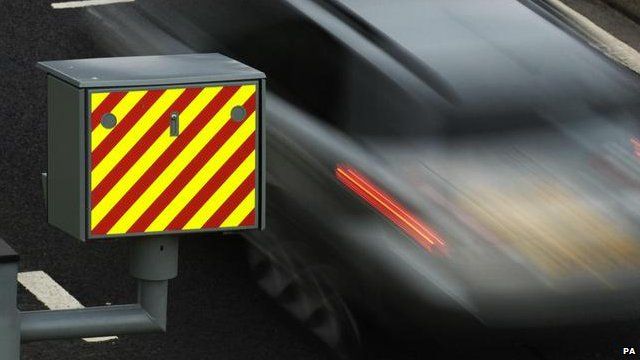 Video
Claire Armstrong: Speed does not cause road accidents
The RAC Foundation has examined more than 500 speed camera sites across England and concluded that in the vast majority of them, the number of fatal and serious accidents around them fell.
In a small number - less than 5% of the total - the figures went in the other direction.
Prof Stepehn Glaister , director of the RAC Foundation said: "Speed cameras do definitely work."
But Claire Armstrong, co-founder of Safe Speed, which campaigns against cameras, told the Today programme: "It's a classic regression-to-the-mean situation.
"Only 6% of road accidents have anything to do with speed as a factor. That's very small to be spending vast sums of money and to be concentrating to the vast majority of the public on speed, as if it were some kind of panacea for road safety."
She added: "Speed does not cause accidents, it's only a factor in accidents."
First broadcast on the Today programme on Thursday 6 June.
07 Jun 2013

From the section

UK