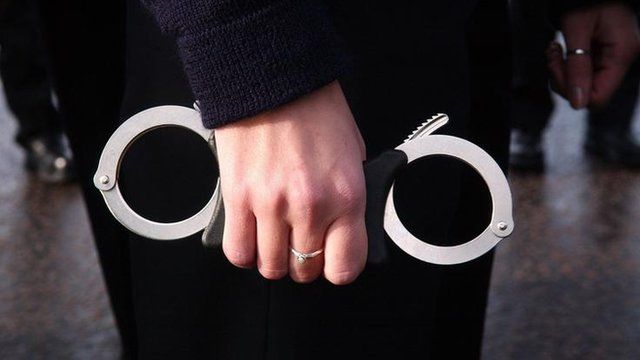 Video
Arrested 'should not be named'
The Home Secretary, Theresa May, has written to the police to say she believes that people who are arrested should not normally be named until they are charged unless there are "extremely unusual circumstances".
Her advice comes as the Association of Chief Police officers finalises its new guidance on how police should engage with the media after the Leveson Inquiry.
The author of the guidelines, Chief Constable Andy Trotter of the British Transport Police, said it was important to have a formal code to follow.
"There should be a process that we go through to decide why we release [a] name, it shouldn't be done on the basis of the fact that it's been a leak to a journalist, or something like that," he explained.
"We've got to think of all those thousands of people that we arrest that are never charged, whose names are then put into the public domain," he added.
Bob Satchwell, executive director of the Society of Editors, explained that "there is an inherent public interest... if you leave it to charge, then people may never be charged."
He emphasised that when people hear that someone has been arrested, they often come forward with more evidence.
First broadcast on BBC Radio 4's Today programme on Thursday 16 May 2013.
16 May 2013

From the section

UK