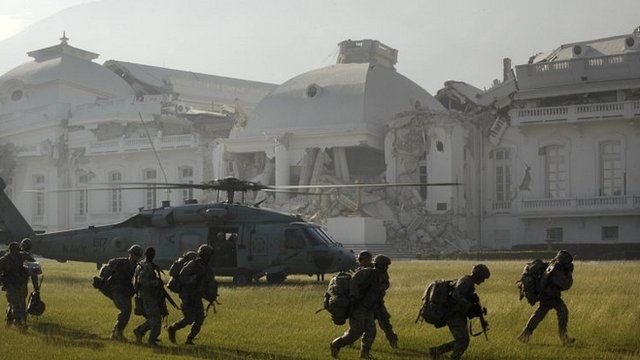 Video
'I was trapped after earthquake'
A girl was pulled alive from the rubble of a collapsed building in Bangladesh after 17 days, but what is it like to be trapped?
Yesterday a young woman was pulled alive from the wreckage of a collapsed clothing factory in Bangladesh after 17 days. She had been trapped under the rubble and survived on a tiny amount of food and water.
Rick Santos, a man who had a similar experience in Haiti three years ago when the earthquake struck there, told the Today programme about his time trapped in a tiny space with his colleagues. He described the conditions as "very dry and dusty", adding that they had "no food and water" for more than 55 hours.
Mr Santos said that he did think he was going to die after on the second night that he was trapped. However they heard voices nearby and were eventually heard when they started "banging on the concrete" and "shouting".
It took "over five hours" to extract them from where they were trapped, and Mr Santos said that he can "still smell the air" he could finally breathe when he was freed.
First broadcast on BBC Radio 4's Today programme on Saturday 11 May 2013.
11 May

From the section

UK