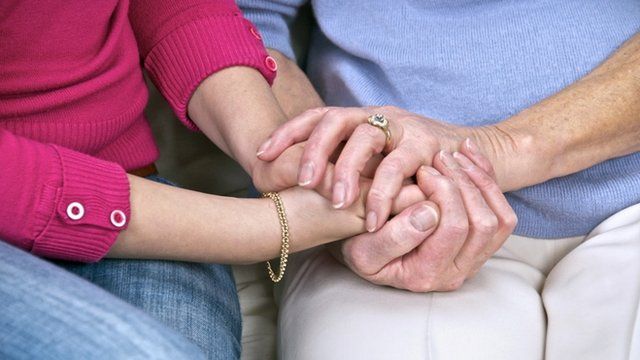 Video
Call to screen carers for depression
The Royal College of GPs has recommended that carers should be routinely screened for signs of depression by their GP to ensure their health needs are not neglected.
Neil Evans was still at school when he started caring for his mother. He told the Today programme that at first he "found it scary", describing his caring experience as "like being an adult before you finish being a child." Mr Evans said that eventually the strain became "too much", he was "split up" from his mother and began treatment for depression, which continues.
Chair of the Council of the Royal College of General Practitioners, Doctor Clare Gerada, told the Today programme that carers should be better supported, adding that there are "a whole lot of things" GPs need to be doing. Recommendations include identifying whether people are carers when they register with a GP and that carers should get GP appointments "at the times they need them".
First broadcast on BBC Radio 4's Today programme on Saturday 11 May 2013.
11 May 2013

From the section

UK