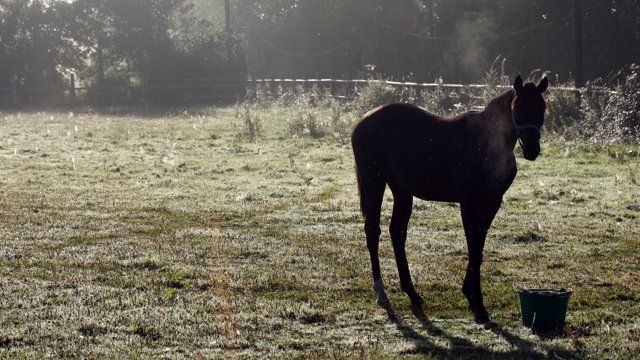 Video
Horse passport system 'not working'
The UK slaughters and exports about 8,000 horses a year and there are growing concerns that some of it is ending up on our plate despite not being fit for human consumption.
Since January, the Food Standards Agency says 22 UK horse carcasses destined for human consumption tested positive for Bute - a potentially dangerous drug.
Experts say not enough is done to stop contaminated horses getting into the system. One suggestion is a new national database with a passport to match every horse in Britain.
The Horse Trust's Jeanette Allen explained, "there are 75 passport issuing organisations, which is simply too many [and] some are incredibly easy to defraud".
The Today programme's Nicola Stanbridge reports.
First broadcast on BBC Radio 4's Today programme on Tuesday 30 April 2013.
30 Apr 2013

From the section

UK