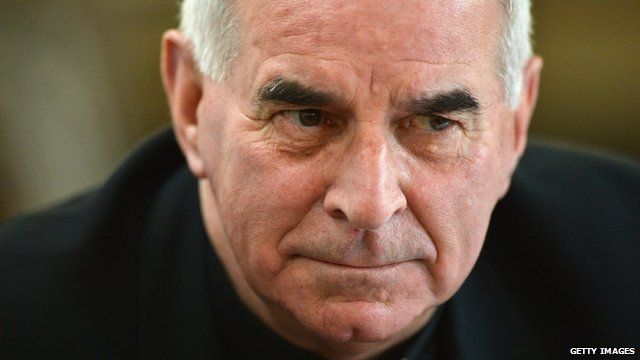 Video
Cardinal Keith O'Brien 'accused of inappropriate acts'
Britain's senior Roman Catholic cleric has been reported to the Vatican over historical allegations of inappropriate behaviour, according to The Observer.
The newspaper said three priests and one former priest made the complaint against Cardinal Keith O'Brien, 74, leader of the Scottish Catholic Church.
A statement from the Scottish Catholic Church said Cardinal O'Brien contested the claims and was taking legal advice
The BBC's Robert Pigott has more details.