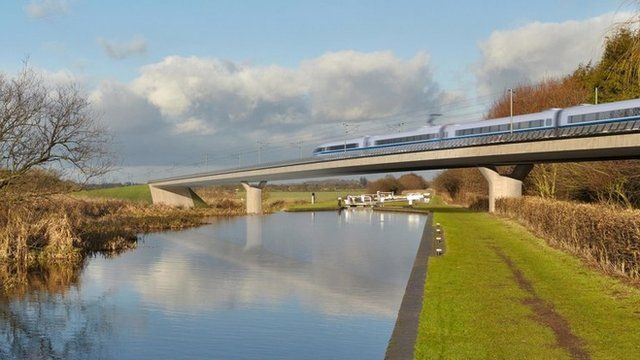 Video
Patrick McLoughlin: HS2 to 'combat overcrowding'
Details of the next phase of the HS2 high-speed rail network have been unveiled by the government.
The preferred route of phase two, running northwards from Birmingham, will have five stops at: Manchester; Manchester Airport; Toton in the East Midlands; Sheffield; and Leeds.
A final route for phase two is expected to be chosen by the end of 2014.
Patrick McLoughlin, Transport Secretary, explained to Today presenter Evan Davis that it will "help capacity for the United Kingdom".
"This isn't just for Manchester or Leeds but it's also [for onward] connectivity with other parts of the United Kingdom as well," he added.
This item was first broadcast on BBC Radio 4's Today programme on Monday 28 January 2013.