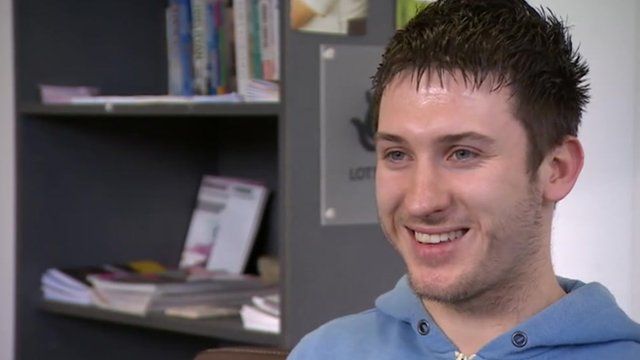 Video
Ex-offender: 'I've got support where I need it'
An overhaul of the probation service in England and Wales will see low risk offenders supervised by the private sector, the government is to announce.
22-year-old Matthew Rockall has been in and out of prison several times, but now he says he has turned his life around.
It follows the help of a mentor from a new six-year pilot programme aimed at reducing re-offending by short sentence inmates.
The One Service support scheme has been working with offenders like Matthew at Peterborough prison.
Go to next video: Firms 'to take on probation work'