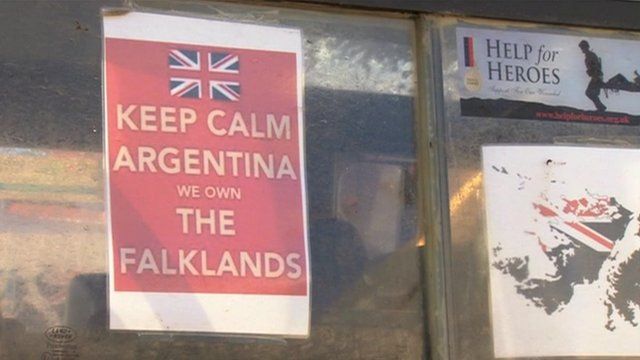 Video
Kirchner open letter over Falklands rebuffed
The president of Argentina has written an open letter to David Cameron calling for talks to start on handing back control of the Falkland Islands.
The letter, written by Cristina Fernandez de Kirchner, accuses Britain of colonialism and says it is defying a United Nations resolution by not holding negotiations.
But the Prime Minister has said he would do everything to protect the interests of the Falklands islanders, who have shown a clear desire to remain British.
Gordon Correra reports.
Go to next video: 'Islanders must be allowed to choose'