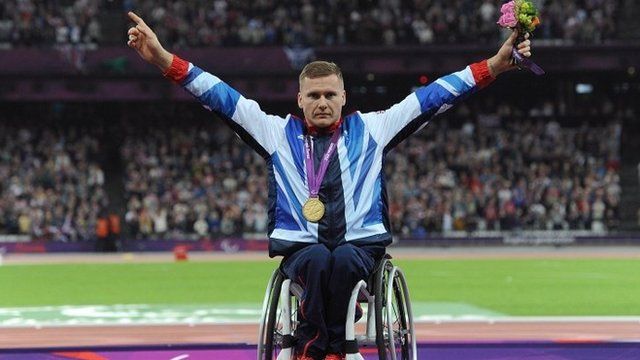 Video
Paralympians 'should have received more honours'
Former Sports minister Gerry Sutcliffe says members of the New Year honours committee made a "big mistake" in not recognising more Paralympic athletes.
He said Paralympians were not put on an equal footing with Olympic medallists and that was a "missed opportunity".
Wheelchair athlete David Weir, who received a CBE after winning four gold medals, has suggested Paralympians have to work harder to earn recognition.
Mr Sutcliffe told BBC Radio 4's The World This Weekend: "If you remember, at the start of the year there was confusion over whether the Olympians and Paralympians would get honours; the committee said it was unlikely.
We managed to get them to change their mind and have a separate category for Olympians and Paralympians."