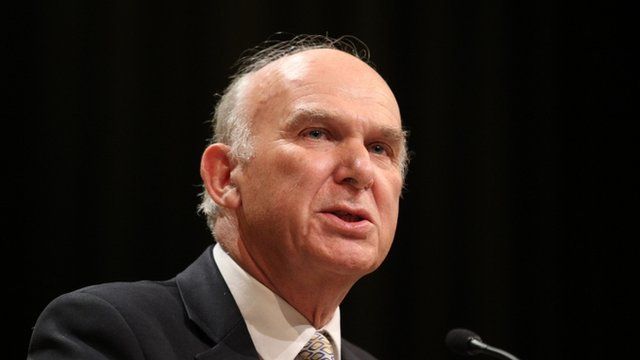 Video
Cable: 'will look carefully' at banking proposals
The business secretary has said that the government will look carefully at a proposal from MPs and peers to make regulations on banks tougher.
The Parliamentary Commission on Banking has said more should be done to separate those parts of banks which keep money safe for people, from the trading divisions, which play the financial markets to make money, by creating a so-called ring fence between them.
Speaking on The World At One, Vince Cable said the government wanted "something proper in place" by the end of this parliament and added: "If there are good worked-through proposals coming form parliamentarians to deal with the strengthening of the ring fence... then obviously we've got to look at that."
And he added that both he and Chancellor George Osborne now both agree that "a strong ring-fencing solution is the way forward".