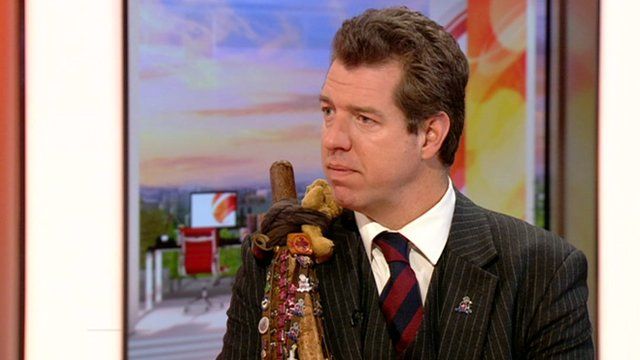 Video
Injured soldier Phil Packer completes 2,012-mile trek
An ex-Army major, who lost the use of his legs in a rocket attack in Iraq, has completed his year-long challenge to walk 2,012 miles around Great Britain and Northern Ireland.
Phil Packer's injuries are so bad that he said walking six miles was his equivalent to doing a marathon.
Since his spinal injury in 2008 he has also rowed the English Channel and walked the London Marathon.
He spoke to Bill Turnbull and Susanna Reid on Breakfast.