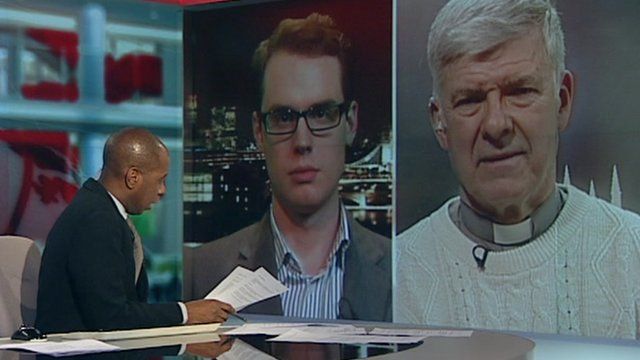 Video
Debate over same-sex church weddings
Prime Minister David Cameron has said he wants churches in England and Wales to be allowed to conduct same-sex marriage ceremonies - but that they would not be forced to.
Canon Doctor Chris Sugden from Anglican Mainstream, told the BBC:
"Marriage is a commitment between a man and a women, and if you take gender out of marriage you turn it into something else."
But Joseph Musgrave, from the pro-gay marriage group Out For Marriage said in response he did not think any church had the authority "to tell other faith groups how they should theologically define marriage."
Go to next video: 'Why I back church gay marriages'