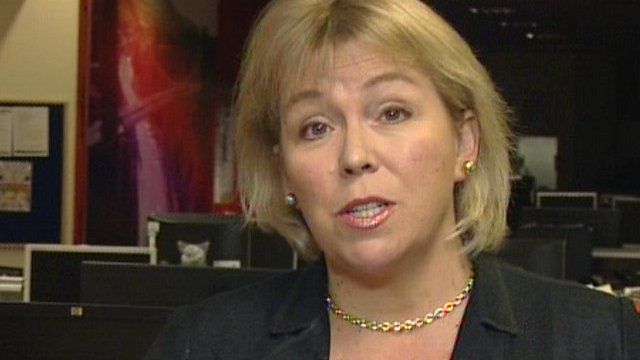 Video
UKIP foster ruling: Gove comments 'utterly depressing'
A decision by Rotherham council to remove three children from a foster couple because they belong to UKIP has been described as "indefensible" by Education Secretary Michael Gove.
The foster parents say "no discussions" took place between them and the council prior to the children's removal.
Child protection consultant, Joanna Nicolas, said there was a lot of speculation and described Mr Gove's "sweeping statements" as "utterly depressing for those of us in the business of protecting children".
Go to next video: UKIP foster ruling 'indefensible'