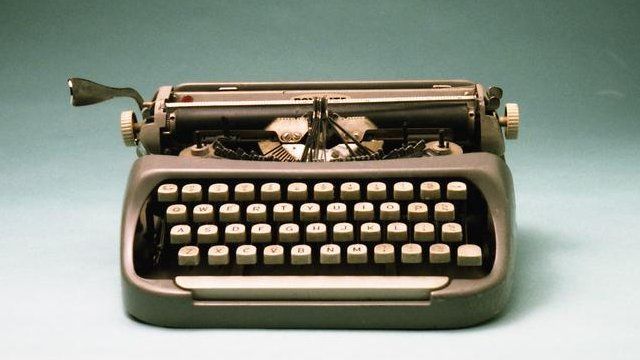 Video
Paul Bailey 'heartbroken' when first typewriter broke
The last typewriter to be made in a factory in Britain has rolled off a production line in North Wales - 183 years after the first typewriter was patented.
The electric CM-1000, built by Brother, was until recently shipped to America, where some legal firms prefer not to use computer hard drives.
Speaking to The World At One, the author Paul Bailey - who still uses a typewriter - said: "I bashed out three novels on my first typewriter, and hundreds of articles, and I was heartbroken when I couldn't use it anymore."
Mr Bailey also said he felt there was a difference in the quality of writing between articles composed on a computer and on a typewriter.
"I can't quite pin it down, but I teach creative writing at a university, and students obviously use computers - and it encourages logorrhea and verbosity, which in a strange way the typewriter didn't."
He added: "The computer I've got will correct spelling that doesn't need correcting, and they can't cope with 18th Century or 15th Century English, so if you're quoting from Shakespeare you get these red marks all across the screen.