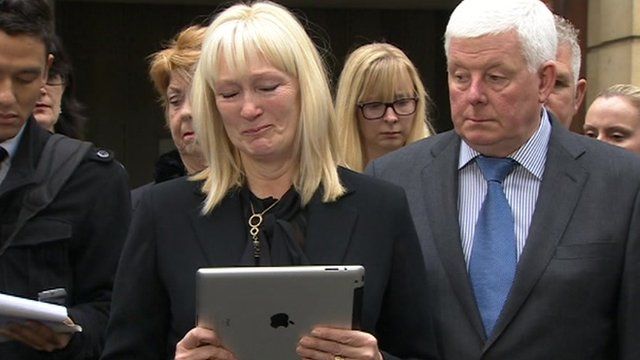 Video
Christopher Halliwell: Becky Godden's mother vows for justice
A taxi driver who admitted murdering a woman he had picked up in his cab has been sentenced to life in prison.
Sian O'Callaghan went missing after a night out in Swindon in March last year, her body was found five days later in south Oxfordshire.
Christopher Halliwell, aged 48, pleaded guilty to sexually assaulting her before stabbing her.
Following sentencing, it was revealed that Christopher Halliwell had also admitted murdering another young woman, Becky Godden but could not be prosecuted, because detectives had failed to caution him at the time, or offer him access to a lawyer.
Outside the court, Becky Godden's mother, Karen Edward said the O'Callaghan family could at least be satisfied that justice had been done for their daughter.
Go to next video: Father's anger over murdered girl