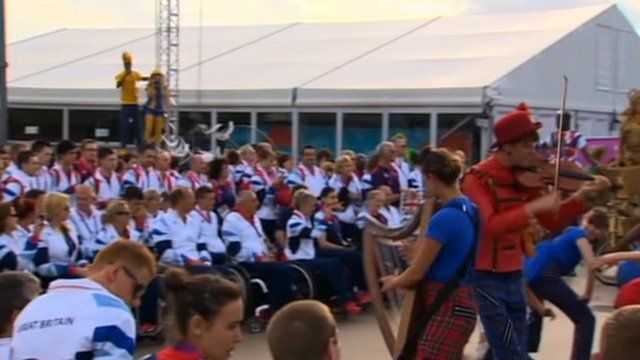 Video
Sneak detail of Paralympic Games opening ceremony
The biggest ever Paralympic Games is due to open in London with a ceremony called Enlightenment expected to be watched by 60,000 people in the Olympic Park.
Oscar-nominated director Stephen Daldry has been involved in its design and it will feature Professor Stephen Hawking in a starring role.
The BBC's James Pearce has been speaking to some of those taking part, including one child who accidentally revealed a detail of the top-secret show.
Go to next video: Paralympics changing attitudes in China