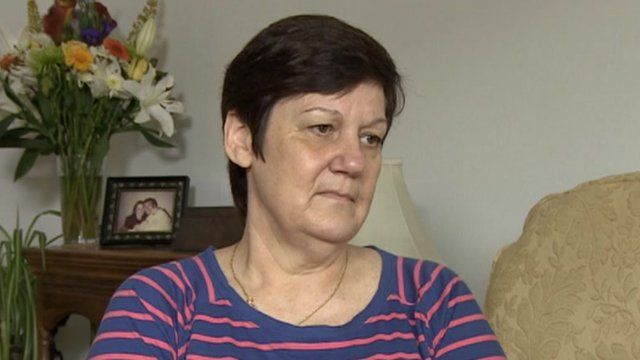 Video
Tony Nicklinson widow on husband's 'agony'
The wife of Tony Nicklinson, who died after losing a legal bid to end his life, has spoken about his final days and her hopes for the future of their 'right-to-die' campaign.
Jane Nicklinson's 58-year-old husband had locked-in syndrome after a stroke left him paralysed seven years ago.
He lost his High Court case to allow doctors to end his life without fear of prosecution on 16 August and died from pneumonia on 22 August, after refusing food and medication.
Mrs Nicklinson said that the days following the verdict had been "agony".
Go to next video: Right-to-die man Tony Nicklinson dead