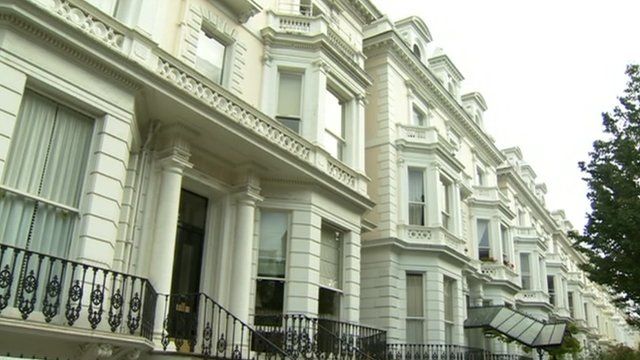 Video
Government backs plan to sell high-value council houses
Councils should consider selling off their most expensive houses to build more cheap homes, according to a government-backed think tank report.
The paper, by Policy Exchange, claims selling high value homes when they become vacant would raise £4.5bn a year - enough to build 80,000 to 170,000 social homes.
Labour said new homes were urgently needed but that "driving out hard-working families on low wages from whole neighbourhoods" was not the answer.
Mike Sergeant reports.
Go to next video: 'Sell expensive social houses'