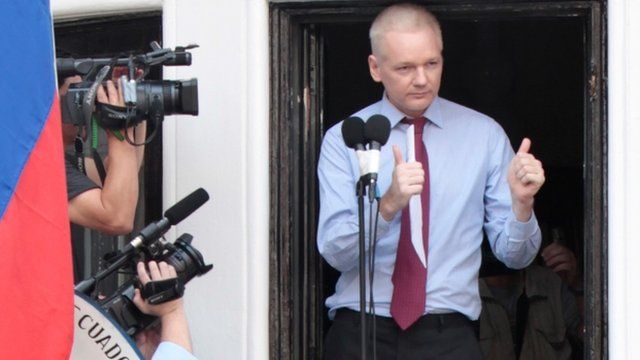 Video
Julian Assange emerges on balcony of Ecuadorian embassy
The founder of Wikileaks, Julian Assange, has appeared in public for the first time since June to call on President Obama to end what he called a US "witch-hunt" against his whistle-blowing website.
He was speaking from the balcony of the Ecuadorian embassy in London.
Last week the country granted him political asylum, defying diplomatic protests from the UK.
Mr Assange faces extradition to Sweden, to be questioned about allegations of sexual assault.
Caroline Hawley reports.
Go to next video: 'Trauma' of Assange accusers