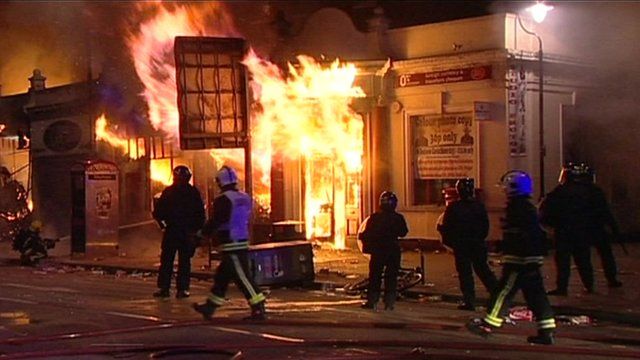 Video
One year on from riots in Tottenham
It is exactly a year that riots brought widespread looting and violence to several cities across the United Kingdom.
The trouble began in Tottenham, north London, after Mark Duggan was shot dead by police.
The BBC's Mike Sergeant returns to the area to find that, although re-development work is under way, local traders say they have struggled to get compensation for the damage done to their businesses during the riots.
Go to next video: Riot play opens in Tottenham