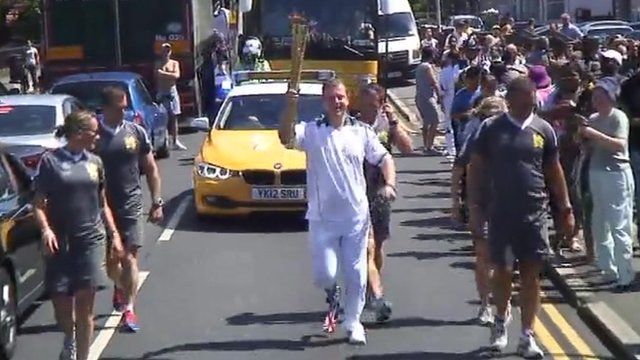 Video
Man with Oscar Pistorius-style blade in torch relay
BBC producer Stuart Hughes, who lost the lower part of his right leg in Iraq, has run part of the Olympic torch relay wearing his carbon fibre blade prosthesis.
In April 2003, while covering the war in Iraq, Mr Hughes stepped on an anti-personnel landmine, which blew off part of his leg.
He took part in the relay in West London using a Oscar Pistorius-style blade with a Union Flag makeover and later spoke to the World Service about the experience.