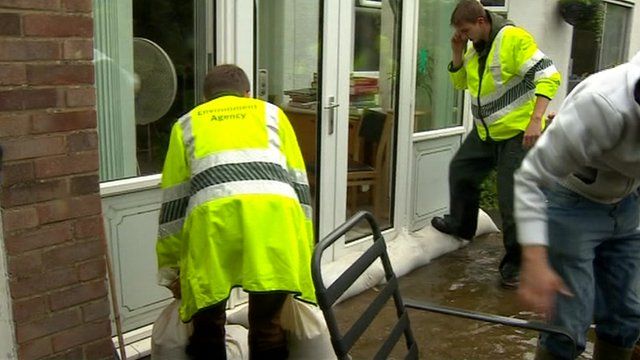 Video
Houses have been flooded in Girton in Cambridgeshire
Heavy rain in Cambridgeshire has led to houses in Girton being flooded and the closure of a road.
Councillor Dr Douglas de Lacey described how the Environment Agency was helping residents to sandbag their homes.
He said the flooding had been exacerbated by a bridge over the local brook being submerged and acting as a dam.
He added that previous flooding 11 years ago had led to one resident being homeless for six months.
Go to next video: Flooding clean up at Dartmoor Zoo