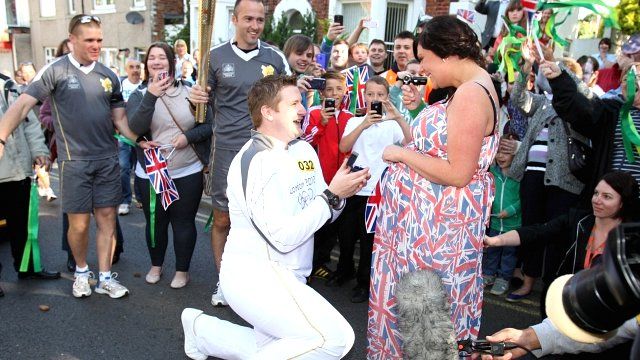 Video
Olympic torch relay: Torchbearer proposes en route
There was a romantic interlude on the Olympic Torch Relay on Monday when torchbearer, David State, stopped en route to propose to his girlfriend.
The 25-year-old British Red Cross volunteer, who is also a special police constable, got down on one knee during the leg between Middlesbrough and Hull.
And she said yes.
This footage was taken from the live torch relay vehicle
You can watch the progress of the torch on the Torch Relay page.
Go to next video: Olympic torch: Boy continues after fall