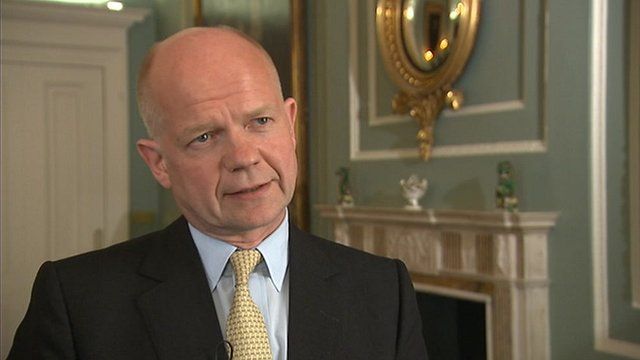 Video
William Hague: 'Assad's tactic to blame others'
Foreign Secretary William Hague has said he is "absolutely sickened" by the massacre of unarmed men, women and children in Syria.
He has renewed calls for President Bashar-al Assad to adopt the United Nation's (UN) six point plan, or potentially face more sanctions.
The UN has confirmed the deaths of at least 90 people in Houla, including 32 children under the age of 10.
Syria's foreign ministry denied army involvement, blaming "terrorists".
Go to next video: Syrian government denies massacre