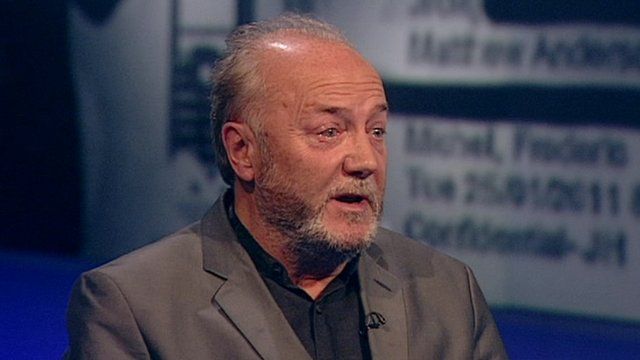 Video
Galloway: Both parties 'have been in bed with the Murdochs'
The Culture Secretary Jeremy Hunt has insisted he behaved with "absolute integrity" amid allegations that he secretly backed News Corporation's bid to take full control of the satellite broadcaster BSkyB.
The Leveson inquiry heard claims he acted as a "cheerleader" for the takeover.
But the minister maintains he acted fairly, despite Labour calls for his resignation.
The Respect MP, George Galloway, told the BBC his old party, Labour, had also been "in bed with" News Corp bosses the Murdochs.