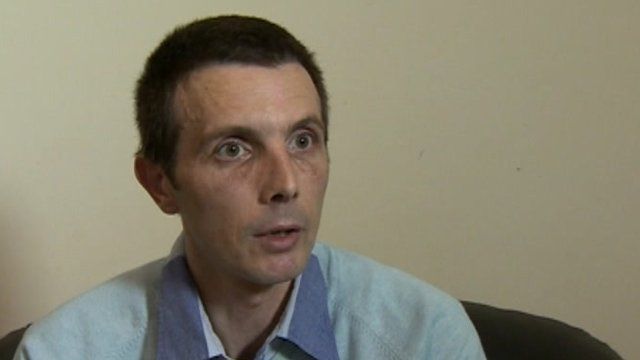 Video
Housing shake up: 'There is no reason why I should be moved'
The government's new cap on benefits means that one council in London can no longer afford to provide social housing for some of its poorest residents.
That is the case being made by Newham council in east London, which says it is trying to find homes for hundreds of families in other parts of the UK.
Ministers have said the Labour-run council is 'playing politics'.
Jason Paul, who currently lives in temporary accommodation in Waltham Forest, has just received a letter from his council suggesting he move with his teenage daughter to Walsall - more than 130 miles away.