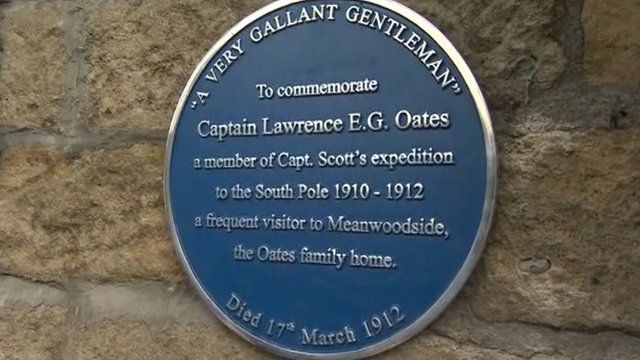 Video
Captain Oates honoured with plaque in Leeds
The explorer who famously sacrificed his life on Captain Scott's South Pole expedition has been honoured with a blue plaque at his family's former home in Leeds.
Captain Lawrence Oates stepped outside to his death on 17 March 1912 - his 32nd birthday - to give the team a better chance at surviving their journey home.
His family lived at Meanwoodside, now known as Meanwood Park, until the 1950s, and a memorial to his grandfather has stood on the site for some years.
Councillor Adam Ogilvie said it was important to recognise Captain Oates's part "in the history of Leeds."