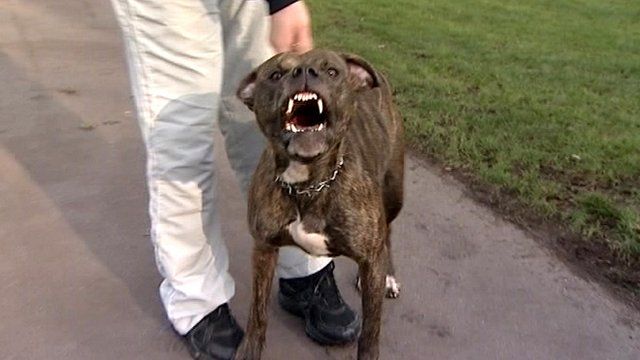 Video
Dangerous dogs - What can be done?
Kennelling types of dogs suspected of being dangerous cost the police at least £3.7m in 2010, according to figures given to BBC Newsnight.
During that period, 2,493 dogs were held by the 29 police authorities in England and Wales that kept records.
The Dangerous Dogs Act 1991, which applies to England and Wales, bans four types of dog.
But critics say the legislation is not fit for purpose and has failed to curb the number of dog attacks on people. Stephen Smith reports.
Go to next video: Dog maul father recalls attack