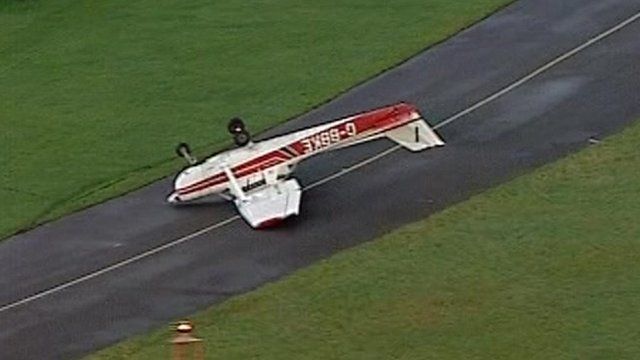 Video
Winds thrash houses, roads and planes across the UK
Heavy winds have caused widespread damage and disturbances across the UK.
At the Redhill Aerodrome in Surrey, a light aircraft was overturned while part of a grandstand roof was ripped off at Epsom Racecourse.
In Tunbridge Wells, a man was killed when his van was crushed by an oak tree.
An elderly couple had a narrow escape after a tree fell on their house in Chipstead, Kent, early in the morning. It only just missed the bedroom where they were sleeping.
Go to next video: High winds stop plane from landing