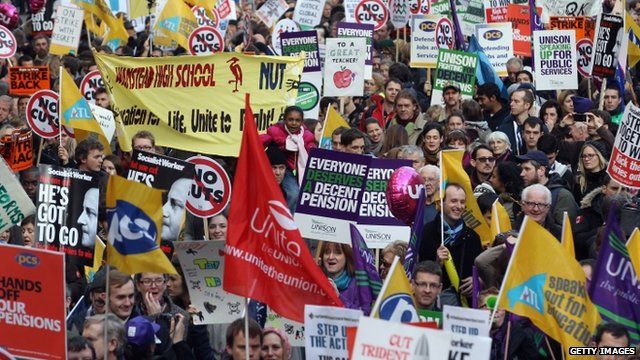 Video
What are the proposed changes to public sector pensions?
Picket lines are in place outside thousands of schools, hospitals and council buildings, as public sector workers take part in a national strike.
Unions say around two million people are taking part in the action over changes to their pensions.
Ministers insist the changes are needed to make pension schemes sustainable, and they argue the terms on offer are still far better than those for private sector workers.
Talks between both sides to resolve the dispute are still on-going.
John Moylan reports on the deals on the table.
Go to next video: 'Strikes aren't victimless crimes'