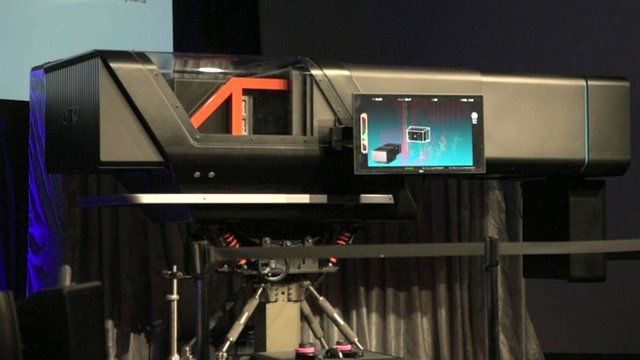 Video
Could Lytro's Cinema camera change film-making?
A professional cinema camera which allows the focus, aperture and perspective to be changed after it has been filmed has been developed by technology company Lytro.
The 755 RAW megapixel camera uses "light-field" technology to record the direction and intensity of light, capturing footage in 3D.
The distance of objects or people in front of the lens is also recorded allowing them to be isolated and replaced more easily in post-production than using blue or green screen technology.
The company released its first consumer stills camera which used "light field" technology in 2012.
BBC Click's Richard Taylor reports.
More at BBC.com/Click and @BBCClick.
Go to next video: End of out-of-focus photography?