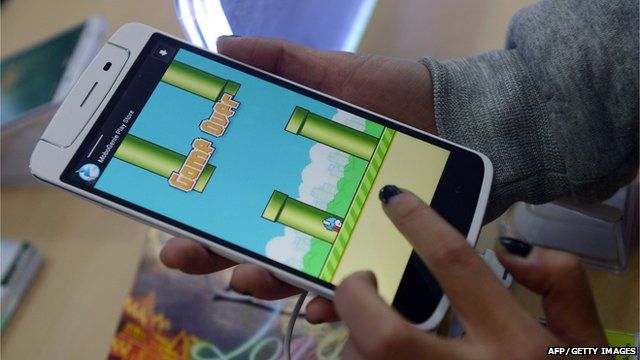 Video
'Absurd' amount charged for phones with Flappy Bird
Prices are rocketing online for second-hand smartphones with Flappy Bird downloaded onto them.
Phones containing the game, which was removed from sale by its creator, have been put on sale on auction websites for hundreds of thousands of pounds.
However Wall Street Journal Southeast Asia correspondent James Hookway warned that in reality, sales were not going through.
He told BBC Radio 5 live's Up All Night: "You're supposed to remove all software and revert [phones] to factory settings before selling on the second hand market."
Go to next video: Game over for £50,000 a day Flappy Bird