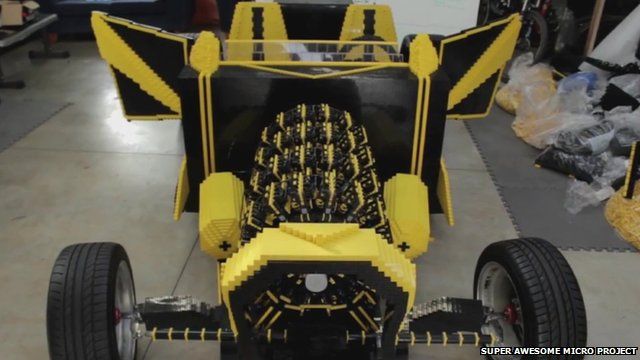 Video
'Toy' car powered by compressed air
A car made from over 500,000 Lego bricks has been taken for a test drive around a Melbourne suburb.
The car is powered by air and can reach speeds of up to 18mph.
The project was crowd-funded and is the brainchild of Australian entrepreneur Steve Sammartino and Romanian technologist Raul Oaida.
Video: Super Awesome Micro Project
Go to next video: 'I don't want a regular sports car'