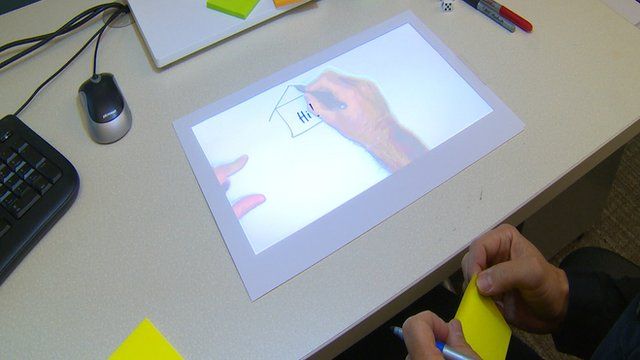 Video
Sharing real objects over the internet
As we all become increasingly connected, collaborating on everything from work presentations to design ideas is becoming far easier - we are already able to see our colleagues' work on our own screens.
Now researchers at Microsoft are working on using the power of the internet to share our non-digital, real-world ideas and objects too.
The BBC's North America technology correspondent Richard Taylor reports.
You can follow Richard @RichTaylorBBC.