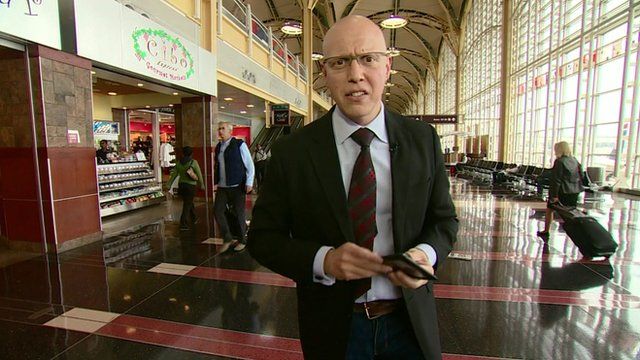 Video
Passengers able to use gadgets for entire US flights
Aviation regulators have cleared the safe use of mobile devices during take-off and landing for US airlines.
US carriers are expected to let passengers use smartphones, tablets, and e-book readers from gate to gate by the end of the year.
Internet connections for email, web surfing, and downloading will be prohibited below 10,000 feet.
The BBC's Jonny Dymond reports from Washington National Airport.
Go to next video: Public flight for new e-Go plane