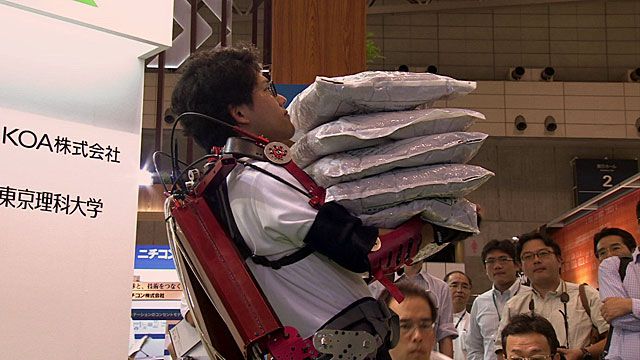 Video
Could this muscle suit turn you into the Bionic Man?
Could you easily lift 50kg (7st 11lbs)? This man can but that is because he is wearing a muscle suit that gives him extra strength.
Click's Spencer Kelly was at the Japanese technology show Ceatec where the suits were being shown and he decided to put one to the test.
Keep up to date with all the latest gadgets and tech news via BBC Click's website and if you are in the UK you can see the whole programme on BBC iPlayer.
Go to next video: Meet Frank, the first bionic man